About Us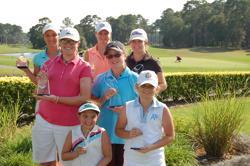 The National Junior Golf Tour (NJGT) has been in operation since 1999 providing affordable and competitive junior golf tournaments to both our members and guest. Our playing area covers both North and South Carolina making it easily accessible for our players. We play year round; spring, summer, fall and winter.
Summer is by far our busiest season, with tournaments being played almost every week day throughout both North Carolina and South Carolina. We host over 70 junior events a year. That makes us the largest Junior Tour in the Southeast and our popularity is still growing!
Greens fees for our one day summer events will be range from $55 and up for 18 holes. Fees for our two day and Invitational Tournaments will vary, but usually start at around $100.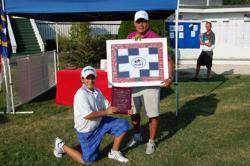 Our biggest event of the year will be the NJGT National Championship. This two day family event is played on the sunny beaches of Myrtle Beach, SC. This is the only NJGT event were all players are allowed to have caddies. Its invitation only, so play hard; it's the tournament everyone wants to be in.On the day prior to the NJGT National Championship we will host our annual Parent Child tournament. This is a great time for players to have a great time with their family.
We now offer a College Prep Series for our players. These are two day events offering a more challenging environment for our older players 14-18 and a select few from our 10-11 and 12-13 age groups.
If you have any questions, please contact us at 704-824-6548 and we will get back to you as soon as possible


---
INTRODUCING THE NJGT STAFF
Allen E. Wiggins
Allen Wiggins is the owner and Tour Director of the NJGT. Allen started playing golf in Junior High School at Hunter Huss. And has always had the love for the game. Allen own and operated A&J painting for over 22 years before he purchased the National Junior Golf Tour in 2002 from Aubrey Linville, founder of NJGT.
Terry & Silva Wiggins
Terry Wiggins NJGT Tournament Director and Silva his wife have been operating the National Junior Golf Tour since 2002. Terry served in the United States Air Force for 26 years and retired in 2001 at the rank of Senior Master Sergeant. Before retiring from the Air Force, Terry earned his degree in Aircraft Maintenance Technologies. Terry and Silva both have worked with youth organizations for many years including the Cub Scouts, Boys Scouts and youth directors at their church in Oklahoma before retiring from the Air Force.
David and Sandy Burris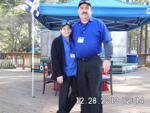 David and Sandy Burris joined the NJGT Staff in 2013 running junior tournments in the Myrtle Beach, South Carolina area. They live in Conway, South Carolina and run the junior tournments on the North and South Carolina east coast line.
David has coached at the high school and college level for 20 years beforing retiring to the beach. Sandy is currently a convinence store manager who loves to play golf in her free time. They are the parents of four boys and a girl. In their free time they spend most of their time on the golf course. They look forward to being on the course with all of your kids.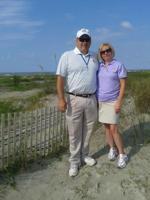 Jim & Tracy Williams
J

im and Tracy Williams joined the NJGT Staff in 2007 running junior tournaments in the Charleston, South Carolina area. They now reside in Lexington, SC and manage junior tournaments in the Columbia area.
Jim is a PGA Golf Professional, a member of the PGA since 1994. He is currently the Head Golf Professional and Instructor at The Caddy Shak Driving Range in Lexington, SC. Tracy is currently an elementary school teacher, but is usually present on tournament days.
Jim can be reached by email at pgagolf@pga.com. Phone number is 843-384-2434.